October 4, 2018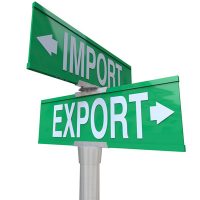 According to The New York Times1, recent tariffs imposed on imported goods from China are meant to pressure the country to change its current trade practices that are negatively impacting American businesses. However, as the deadline approached for the final agreement in late September 2018, the US administration decided to remove nearly 300 product lines from the list due to specific objections by American companies. One of the product lines deleted from the list of tariffs was rare earth metals. Rare earth elements are currently used in many products worldwide including magnets, radar, high tech products, vehicles, and more.
Hike in Price Bad for Business
Because of the extensive use of these elements, many US companies had petitioned the government to keep them off the tariff list, so their businesses could remain profitable. According to the US Geological Survey, China is the world's largest producer of rare earth metals and the United States, as a non-producer, has consistently been China's largest consumer. In 2016 and 2017, China produced 105,000 tons of rare earth metals while the US produced none2, importing 78% of its rare earth elements from China.
Economic and Security Concerns
In May of 2018, the US Department of the Interior (DOI) finalized and published a list of 35 mineral commodities considered critical to the economic and national security of the United States. Further illustrating just how dependent we are on these rare earth metals, a US law was passed banning the purchase of rare earth magnets from China for use in military applications during the 2019 fiscal year.
The John S. McCain National Defense Authorization Act for Fiscal Year 2019 (aka 2019 National Defense Authorization Act) was signed into law by President Trump. This legislation bans the US Department of Defense (DOD) from obtaining rare earth magnets, along with stipulated tantalum, tungsten, and molybdenum products, from China, Iran, North Korea, and Russia.3
The law "highlighted how exposed the nation was to any kind of disruption to the Chinese supply chain." 2
No Tariffs for Now
When you think about all the industry applications, the savings in tariffs may amount to a very significant amount of money; but here's a clue as to how important these metals are: in 2017, permanent metal magnets and items intended to become permanent magnets including neodymium and praseodymium accounted for $191.2 million in imports to the US.
The US Geological Survey also noted that America had planned to import around 416 tons of various rare earths in 2018, which could have been the deciding factor in removing these metals from the tariff list.4
Looking Ahead: 2019 Could Put a Crimp in Requirements Rare Earth Metals
With the attention on rare earth elements created by potential tariffs as well as political and security concerns of China as the primary supplier of these metals, many companies are becoming proactive, including Toyota, who is brainstorming ways to produce magnets and other products with less reliance on rare earth metals.
The rise of electric vehicles is threatening supplies of a litany of the earth's elements. Cobalt and lithium for batteries are getting most of the attention, but rare earth minerals for electric motors are also being evaluated. Toyota cut terbium and dysprosium use in its 2016 Prius, while up to 50% of the neodymium was replaced with lower cost rare earth metals including lanthanum and cerium.3
Regardless of the type of industry, it appears that the US dependence on rare earth metals is not going to evaporate anytime soon. That means we as a country either need to find different, less expensive elements that provide the same or better performance or figure out how we can produce these metals on our own.